Family Built and Family Run
Quality Landscaping since 1978. Babin Landscaping is a family owned and operated business specializing in residential and commercial landscaping. Serving the greater Massachusetts and Southern New Hampshire areas. We take great pride in our ability to maximize the potential of your property, while paying the utmost attention to detail.
We take pride in our work
At Babin Landscaping our experienced property maintenance and construction staff ensure the quality of each project. We focus on understanding your needs and spend significant time on each project. We are able to choose the right materials to enhance your environment and blend with your existing landscape.
Authorized Contractor for Unilock Pavers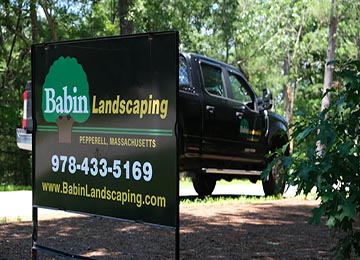 AWARDS:
Award of Excellence Winner @ The NortherEast
Hardscape Show for $51,000 – $100,000 Category
Best Driveway Runner-Up @ Unilock Awards in 2019
Best Driveway Winner @ Unilock Awards 2018
Best Driveway Runner Up @ Unilock Awards 2017