All Dryshod Neoprene Rubber Boots have these features:
100% WaterProof Designed to be built to be 100% waterproof from top to bottom.
Hydrokote© Water-Repellent No more soggy boots. Water rolls off and dries in seconds.
Easy-on/Easy-off 4-way stretch materials and generous heal kick for easy-on/easy-off convenience.
Superior Stability Reinforced tuck board with rigid shanks for added stability.
Superior Fit and Comfort Slipper soft comfort and sized to athletic shoe standards.
5MM DENOSPRENE FOAM INSULATED BOOTIE Keeps out the cold and wet. Keeps in the dry and warm.
4-way stretch Breathable airmesh lining Moves the air to keep your feet dry and comforable.
Roll Down Calf pipe Roll down the top to tuck in your pant leg or vent in warm temperatures.
GENUINE NATURAL UPPER OVERLAYS Our genuine hand laid rubber. No PVC, PU or TPR.
Convenient Back-pull Tabs Sturdy pull tabs for easy-on/easy-off convenience and safety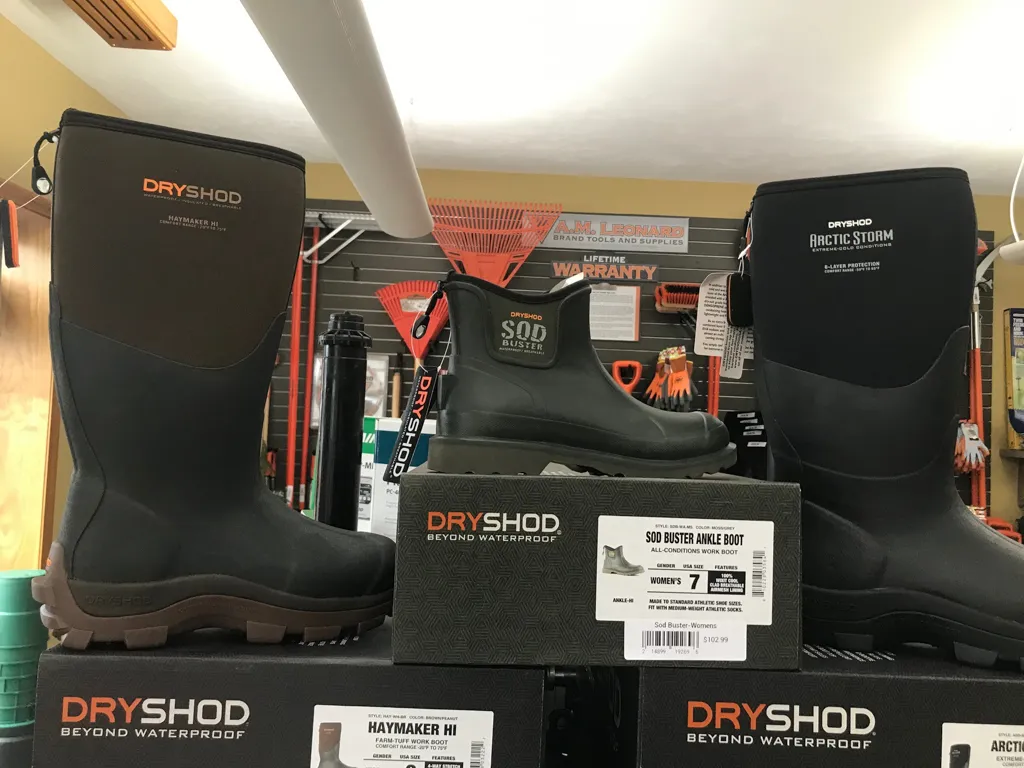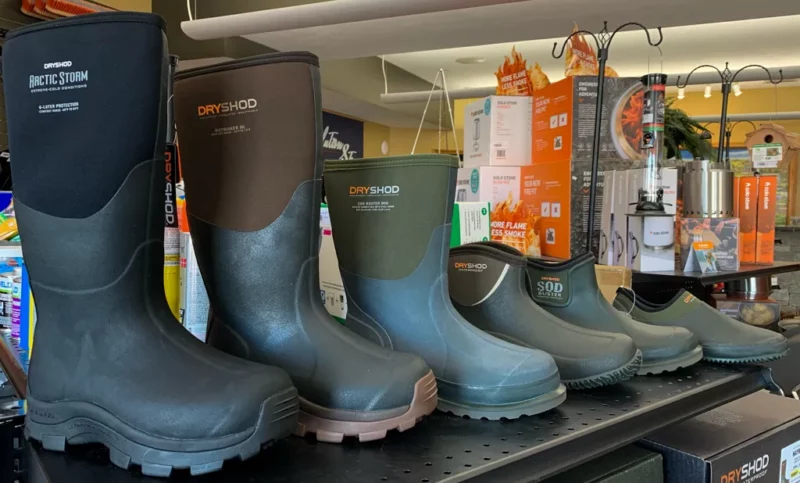 Dryshod Boot Models We Sell
Models we sell from left to right:
Arctic Storm – Extreme-Cold Conditions Winter Boot
Haymaker Hi – Hard-Working Farm Boots
Sod Buster Mid – Garden Boots
Legend Camp Boot – Camp Ankle Boot
Sod Buster Ankle – Garden Boots
Sod Buster Garden Shoe